Tue 27 Jul 2021 06:45:01 AM EDT
LaPresse.ca - Actualités
Items count = 10
1/10 - Alerte AMBER | Une adolescente enlevée à Montréal
Une alerte Amber a été déclenchée à Montréal afin de retrouver une adolescente de 16 ans, Zahraa Jaafar, qui aurait été victime d'un enlèvement.
---
2/10 - Violence conjugale | « C'est là, aujourd'hui, qu'il faut partir »
La violence conjugale ne s'arrête pas après la rupture. Les déménageurs de l'organisme Transit Secours en savent quelque chose. Ces valeureux bénévoles offrent leurs services de déménagement et d'entreposage aux femmes et aux enfants qui fuient la violence. La Presse les a suivis le temps d'une journée.
---
3/10 - Zones de remorquage exclusives | Des tarifs plafonnés qui mécontentent l'industrie
Vous avez un accident ou vous tombez en panne au milieu d'une rue de Montréal ? Depuis le 1er juillet, vous n'avez plus le choix de l'entreprise de remorquage qui prendra votre véhicule en charge, mais vous paierez moins cher qu'avant.
---
4/10 - Dans quelle grotte vit donc le CH ?
Dans quelle grotte vit donc le Canadien ?
---
5/10 - Côte-des-Neiges–Notre-Dame-de-Grâce | Lionel Perez sans masque dans un commerce
Pas facile de faire campagne en cette période de mesures sanitaires, pour les candidats aux élections municipales du 7 novembre.
---
6/10 - Des astronomes cherchent des preuves de technologies extraterrestres
Une équipe internationale de chercheurs menée par un astronome de l'université américaine Harvard a annoncé lundi une nouvelle initiative visant à rechercher des preuves de technologies extra-terrestres.
---
7/10 - Nouvelle gouverneure générale du Canada | Des Inuits y voient de l'espoir
Assise avec sa fillette de quatre ans sur ses genoux, Crystal Martin-Lepenskie avait les larmes aux yeux, lundi, en regardant Mary Simon devenir la 30e gouverneure générale du Canada.
---
8/10 - Côte-des-Neiges–Notre-Dame-de-Grâce | Sue Montgomery suspendue pour quatre mois
Sue Montgomery, mairesse de l'arrondissement de Côte-des-Neiges–Notre-Dame-de-Grâce (CDN-NDG), à Montréal, est suspendue de ses fonctions pendant 120 jours sans salaire en raison de 11 manquements à l'éthique, selon la décision que vient de rendre la Commission municipale du Québec (CMQ).
---
9/10 - Plusieurs régions du Québec | Avertissements de smog et de mauvaise qualité de l'air
De la fumée en provenance des incendies de forêt dans le nord-ouest de l'Ontario et le Manitoba entraîne une mauvaise qualité de l'air dans la majorité du Québec. Les conditions devraient s'améliorer graduellement mardi, prévient Environnement Canada.
---
10/10 - Un policier jaloux et contrôlant coupable d'avoir harcelé deux ex-conjointes
David Ross n'acceptait pas que ses copines portent des jupes « trop courtes » ou s'amusent « trop » en public. Jaloux et contrôlant, le policier de Trois-Rivières est même allé jusqu'à épier une ex-conjointe pendant ses patrouilles et à scruter la vie de quatre femmes dans un répertoire policier. L'une des victimes avait carrément « peur » de lui à la suite d'un épisode de violence.
---
CBC | Top Stories News
Items count = 20
1/20 - Canada's Kylie Masse surges to silver in Olympic 100m backstroke
---
2/20 - Transgender woman says getting gender-affirming ID in Ontario is an 'impossible struggle'
Ever since Diana Bosco transitioned to female four years ago, she's been attempting to get proper identification that accurately reflects her gender — a process she describes as invasive and stymied by systemic discrimination against trans people.
---
3/20 - Desperate Iraqis the latest pawn in Belarus standoff with EU
An increasing number of migrants and asylum seekers have been crossing irregularly from Belarus into Lithuania, but Lithuania says this is a "hybrid attack" and not a refugee crisis. Most are Iraqis and many are from Iraq's Yazidi minority.
---
4/20 - Alberta's Bearspaw First Nation fighting federal government for right to manage own savings
The Bearspaw First Nation is demanding the federal government no longer collect any money on its behalf and return about $50 million collected from oilpatch activity on its traditional territory.
---
5/20 - Ontario's hair school standards still ignore Black hair 4 years after work began to include it
Four years after starting work to include more diversity in the education program standards for hairstyling in Ontario, nothing has changed. Some in the industry say people with textured hair are being left out.
---
6/20 - Health Canada dragging its feet on psilocybin, patients and advocates allege
A group of patients question why their applications for an exemption to use psilocybin for therapeutic purposes have gone unanswered by Health Canada.
---
7/20 - Tunisian president ousts officials amid protests and COVID-19 crisis
Tunisia's young democracy is in jeopardy, after the president fired the prime minister and froze parliament. Today he imposed a curfew too. It all follows angry protests over the country's economic crisis and devastating COVID-19 outbreak that has collapsed the health-care system.
---
8/20 - Grassy Narrows to get $68.9M more from Ottawa for centre to care for people with mercury poisoning
Six decades after tonnes of mercury were dumped into the Wabigoon River, Grassy Narrows First Nation has reached an agreement with Ottawa for $68.9 million more in funding to build a home that will care for people experiencing the health impacts of the chemical.
---
9/20 - Quebec offers extra dose to travellers whose vaccination status isn't recognized
---
10/20 - Some wildfire evacuees return home to northeast Manitoba, but more than 2,000 stuck in limbo
Evacuees from Red Sucker Lake First Nation in northeast Manitoba began to return home on Monday after fleeing wildfires. But more than 2,000 people from four other First Nations are still stuck.
---
11/20 - Lustre of hosting the Olympics endures for some cities, despite challenges
Olympic hosts spend years preparing for the Games, along with billions of dollars and a lot of political capital en route to the finish line. But still, many cities want to host the event.
---
12/20 - Haviah Mighty's Thirteen wins 2021 Prism Prize for top Canadian music video
Director Theo Kapidistrias is this year's top winner of the Prism Prize for his work on the music video for Haviah Mighty's Thirteen, organizers said Monday. 
---
13/20 - Disney to close almost all of its stores in Canada by next month
Disney is planning on closing down almost all of its retail stores in Canada by next month.
---
14/20 - Mary Simon officially becomes Canada's first Inuk Governor General
---
15/20 - Major museum and art gallery shops duped by fake Indigenous carver
Until recently, gift shops in some of B.C.'s most famous museums and art galleries have sold wood carvings by an artist identified as "Harvey John" for hundreds of dollars a piece. There is no Harvey John, and the person responsible for these carvings is not Indigenous at all.
---
16/20 - Pink offers to pay bikini bottoms fine for Norwegian beach handball team
U.S. pop singer Pink has offered to pay a fine handed out to the Norwegian female beach handball team for wearing shorts instead of the required bikini bottoms at the European Beach Handball Championships in Bulgaria last week.
---
17/20 - The U.S. and Canada share a troubling history with residential schools
When it comes to residential schools, the U.S. and Canada share a disturbing history. In fact, their assimilation systems were developed in tandem. Now some Americans, disturbed by news from Canada of unmarked burial sites, have launched a probe into the legacy of schools in their country.
---
18/20 - California, NYC will require public workers to get vaccinated or face weekly COVID tests
California and New York City announced Monday that they would require all government employees to get the coronavirus vaccine or face weekly COVID-19 testing as officials raced to beat back a summer surge driven by the delta variant.
---
19/20 - Fewer active fires in B.C., but threat still high in bone-dry southern regions
Above average temperatures for many parts of British Columbia aren't expected to ease any time soon — and Environment Canada says there's no hint of showers until at least the weekend for some southern regions hit hard by wildfires.
---
20/20 - Coronavirus: What's happening around the world on July 26
Thailand reported a record number of coronavirus cases on Monday, while Malaysia has notched up more than one million infections, as the virulent delta variant carves a deadly path through Southeast Asia — now a global epicentre for the virus.
---
Lifehacker
Items count = 25
1/25 - How to Back Up and Restore Your PlayStation 5 Data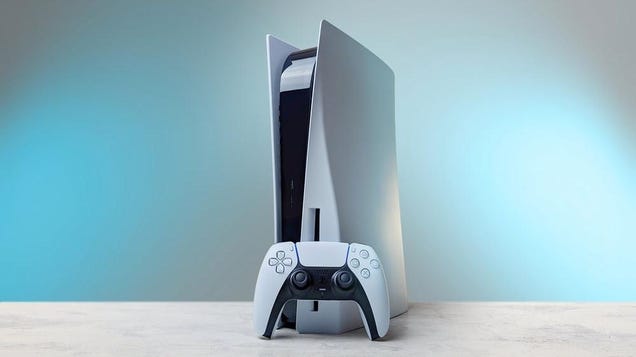 Backing up your PC, smartphone, and other devices ensures you can recover your data in the event of a crash, sudden power outage, or total hardware failure—but not many people considering doing the same for their game consoles. Luckily, the PlayStation 5 makes it easy to back up your files to an external USB device,…
---
2/25 - What I Learned About Weightlifting From Two Olympic Competitors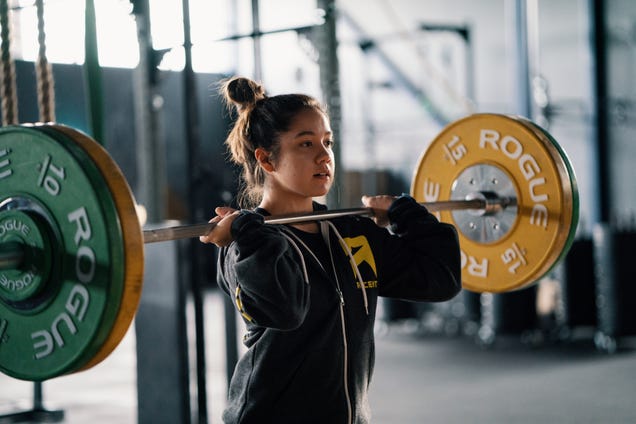 Explosively lifting a giant barbell over your head takes strength, technique, and a certain fearlessness. I've been training this sport—Olympic style weightlifting—for about two years now, and it seems like I find something new to learn about it every day. Recently, I had a chance to ask two members of the US Olympic…
---
3/25 - Are Bone Conduction Headphones Worth the Hype?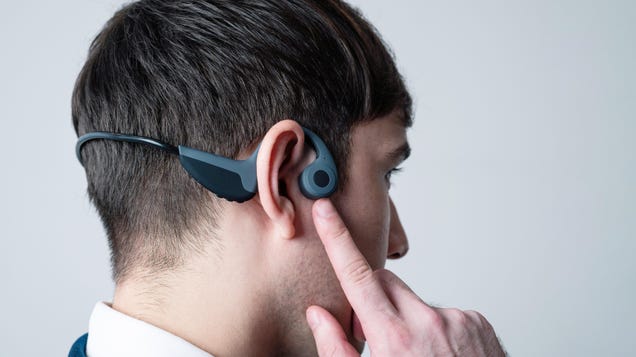 Would you try a pair of headphones that rests on your cheekbones and sends audio to your ears through your bones? This is possible through a technology called "bone conduction," and it's most used in consumer headphones. These products aren't too expensive and may be a good alternative for people who don't enjoy using…
---
4/25 - Do Houseplants Actually Filter Your Air?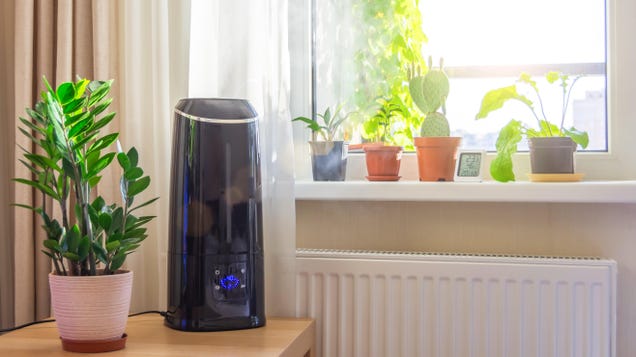 Plants are pretty wonderful, providing us with food, shade, and breathable air, but they aren't magical. Yes, rainforests are vital for our ecosystem because they filter carbon out of the air and create oxygen—but any notion that houseplants can be used to filter toxins out of the air in our homes is, as this report…
---
5/25 - How to Stop Getting Ripped Off by Hotel Fees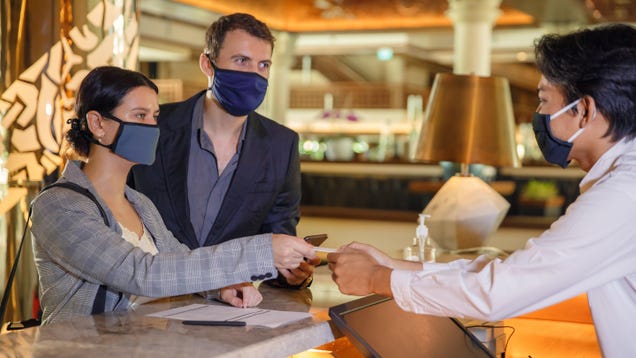 Hotels are already expensive, so the last thing you need are sneaky fees adding unexpected costs to your travel budget. Hotel fees aren't always something you can avoid—especially at popular resort destinations—but you shouldn't be surprised by them, either. With that in mind, here's a look at some commonly tacked-on…
---
6/25 - You Don't Need Makeup-Remover to Remove Your Makeup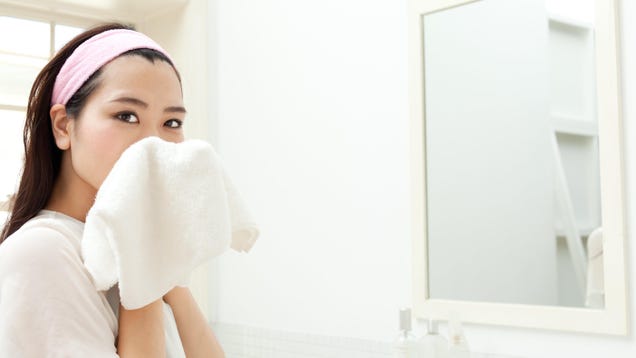 The worst part of wearing makeup is taking it off at the end of the day. Single-use makeup wipes and cotton pads are as expensive as they are wasteful, but most people see them as a necessary evil. Assuming your cleanser can't remove makeup on its own, you need something that does. But here's the thing: No matter what…
---
7/25 - You Pooped Your Pants During A Run, Now What?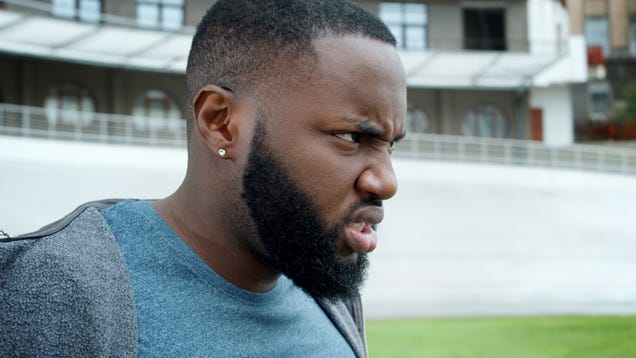 If you've been a runner for a while, there's a good chance that, at one point or another, you've had to take an emergency pit stop to poop while on a long run. If you were lucky, there was a bathroom nearby. If you weren't... well, let's never speak about that again.

---
8/25 - How to Build a Better Salad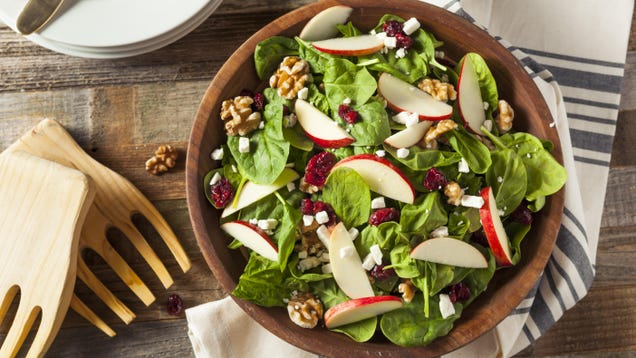 Leaves are a big, if not the main, component of a salad, but the other stuff is what makes it fun. But you know what's not fun? Adding all of your tasty toppings, crispy bits, and proteins, only to have them fall to the bottom of the bowl when you toss the salad in an attempt to distribute them. This is not a…
---
9/25 - How to Set Unique Text Sizes for Different Apps in iOS 15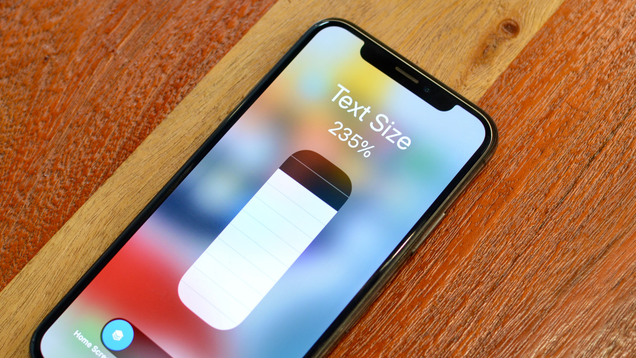 The iPhone has a great accessibility feature that's been adopted by many popular apps—Dynamic Type, which lets you increase or decrease the text size for the OS and all supported apps, is a prime example. Starting in iOS 15 and iPadOS 15, you'll be able to specify the text size for each app (and even the home screen)…
---
10/25 - Your Fake Pockets Might Not Be Fake After All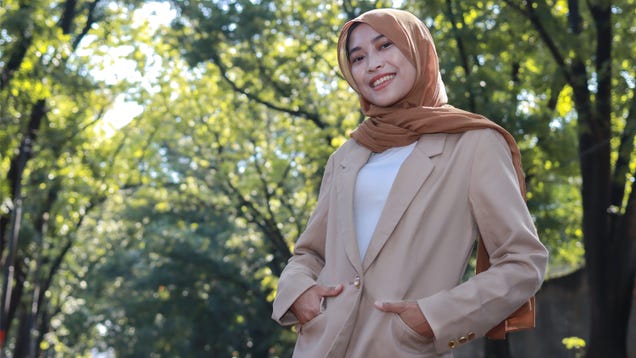 I still remember the time I was in a parking lot after work, absentmindedly shoving my hand into a fake blazer pocket, when I realized there was a hole in the stitching. Great, I thought, there's still no place to put my phone and now I have a hole in my blazer. I fiddled with the loose thread and realized that's not…
---
11/25 - How to Change Alexa's Voice on Amazon Echo, Finally [Updated]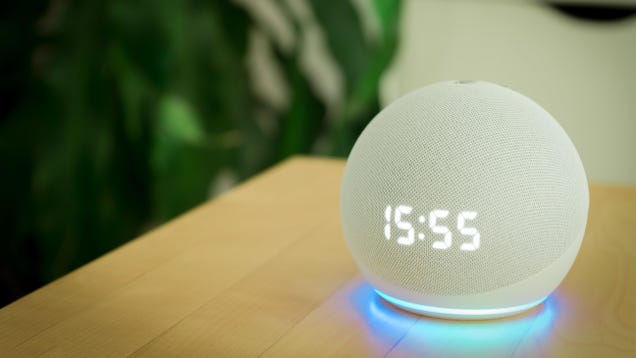 Since its inception, Amazon Echo has featured a titular, feminine voice that became the identity that we all associate with the voice assistant. After all these years, Amazon is finally letting users switch to a new, masculine voice—and even refer to it by a new name by changing the wake word to a new option, Ziggy.…
---
12/25 - How to Finally Look Better on Video Calls Using an iPad Pro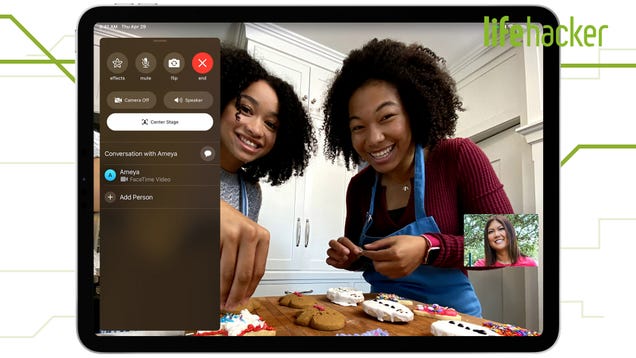 Though it feels like we've been Zooming and FaceTiming and using Google Hangouts for an eternity, most of us have still not figured out how to look good on a video call. Luckily, a new feature on iPad Pro called Center Stage has launched, and without much effort, it can make you look just a little bit better on camera.
---
13/25 - I'm 'Listen Like You Mean It' Author Ximena Vengoechea, and This Is How I Work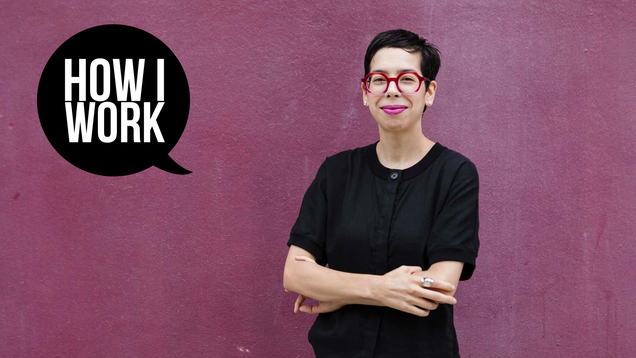 Ximena Vengoechea has done a lot of listening. Keeping her ears and mind attuned to the needs of others is something of a calling for her not only in her work as a user researcher at some of the biggest names in the technology industry, but as a person navigating the constant stimuli of modern life. Her book Listen…
---
14/25 - How to Tell If Your Pillow Is Dead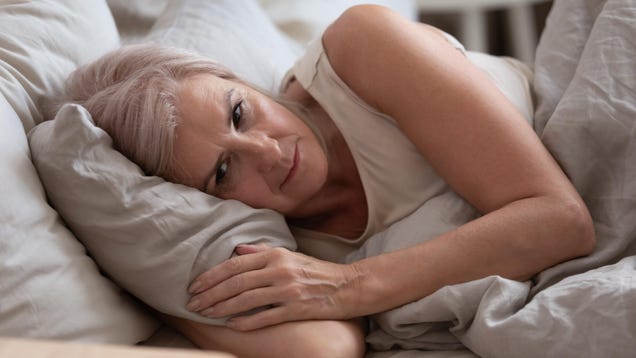 Getting a restful night's sleep depends on several factors—and the pillow itself is a biggie. Pillows provide support for the alignment of your spine, and they are a necessary factor in one's slumber comfort. The thickness and firmness of the pillow you need or prefer will very from person to person, but any pillow…
---
15/25 - Your Iced Coffee Needs Some Citrus Soda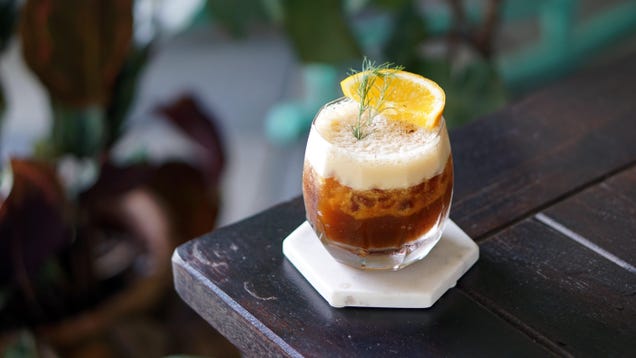 This is the time of summer when the heat can go from barely tolerable to unbearably hot, with no respite to be found. Although most of my regular food and drinks can be swapped out for lighter, more summer-appropriate options, my daily coffee presents a quandary.
---
16/25 - How to Deal With a Work Bully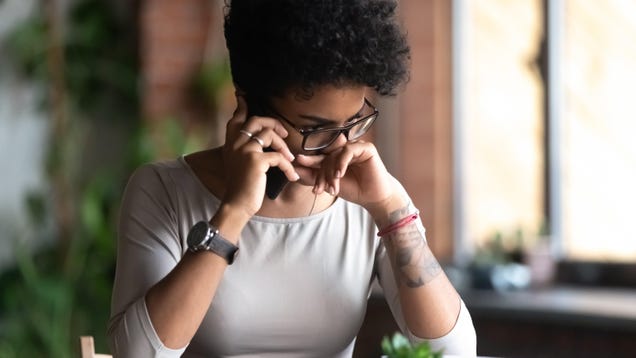 Do you have a work bully? Don't be embarrassed if you do. Unnecessarily mean and aggressive peers are typically associated with high school, but don't fool yourself: There are cruel adults out there, too, and you could easily end up working with one.
---
17/25 - Ensure You'll Be Approved for a Credit Limit Increase Before You Apply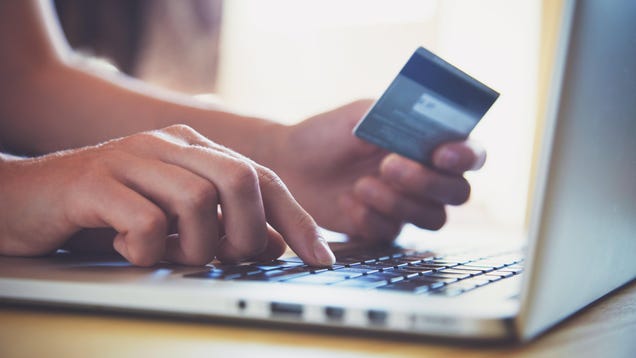 There's a bit of a Catch 22 when it comes to applying for a credit card limit increase: A higher limit can boost your credit score, but asking for an increase can also hurt your credit score, temporarily. And if the lender rejects your request? You just dinged your credit score for no reason—which can be literally the…
---
18/25 - Put Mayo on Both Pieces of Bread, You Weirdos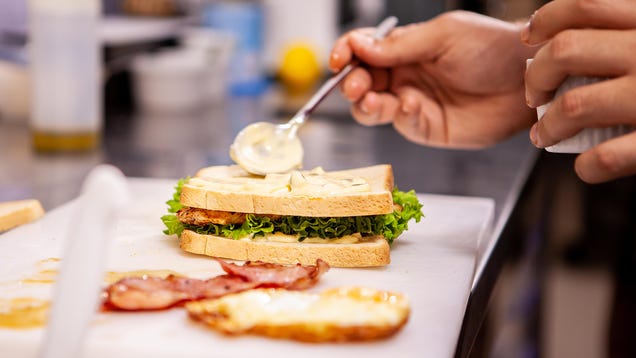 Most people are shy about mayonnaise, but not me. I'm loud, if not downright obnoxious about it. It's no secret that I am very white (and sort of Southern), and my enthusiasm for the pale complected, emulsified condiment comes to me quite naturally. (We match!) I have many mayo hacks, but the first, original mayo hack…
---
19/25 - How to Jump-Start an Electric Car That has a Dead Battery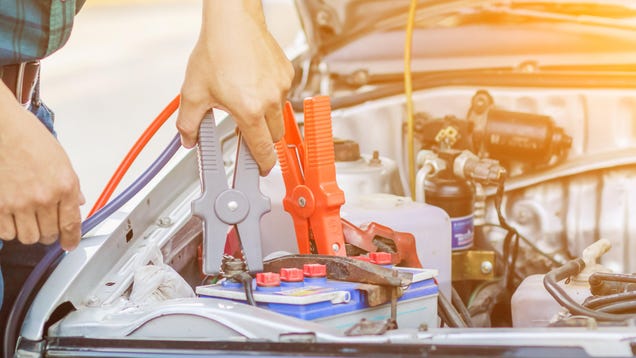 If you're new to electric vehicles—or are starting to research options for an upcoming purchase—you may not know that in addition to the high-voltage battery pack that supplies power to the motor, they also use the same 12-volt batteries that gas-powered vehicles do. And, yes, these 12-volt batteries can lose their…
---
20/25 - Use This Free App to Create a Shareable Travel Journal With Minimal Effort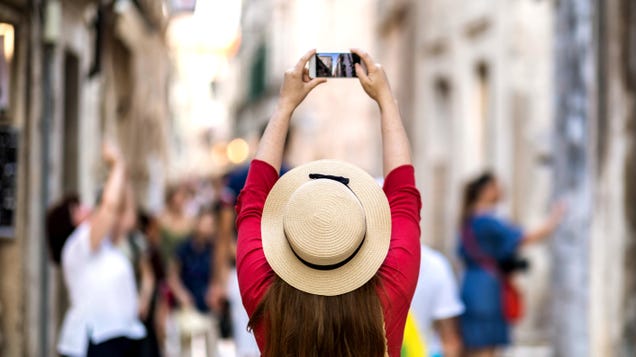 When you're finally on your long-awaited (and likely previously canceled) vacation, you may face a conundrum. On the one hand, you want to document your trip—both for yourself, and so your friends and family can see and enjoy your travels.
---
21/25 - How to Tell a Friend Their Partner Sucks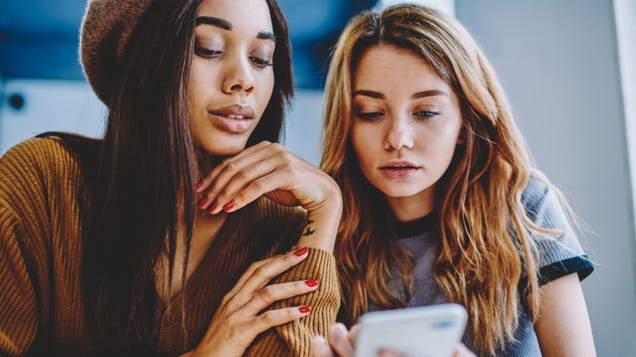 Is your best friend dating an asshole? At some point, your best friend is gonna date an asshole. These are the facts, unless you're extremely lucky, and these facts suck. It hurts to see someone you care about dating someone who is terrible, especially if they don't see that yet.

---
22/25 - How to Survive a Multigenerational Family Vacation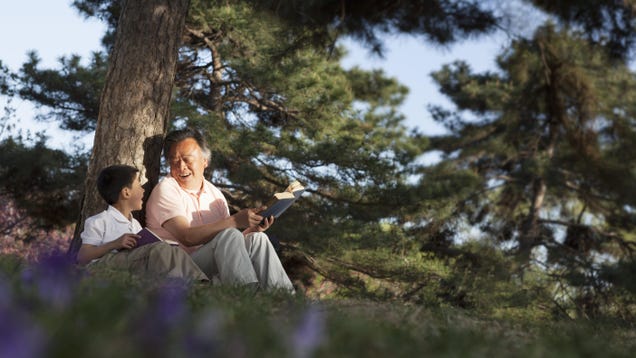 After spending so much time apart thanks to COVID travel restrictions, this summer's family reunions have taken on new meaning. In some cases, families have decided to take these reunions on the road, and make it a multigenerational family vacation.
---
23/25 - Get Paid $5,000 to Play Video Games, Stream TV Shows, or Shop Online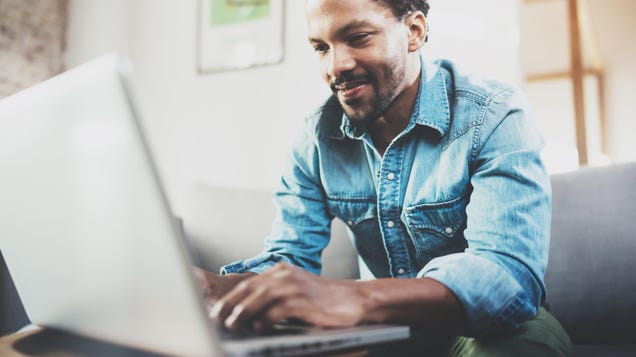 Everyone has taken a few minutes (or hours) of time during their workday to get some personal stuff done. But what if you had an entire week to spend doing whatever you want online—and got paid to do it? One company is hiring someone to do just that. Here's what to know about the position, and how to apply.
---
24/25 - How to Get Exactly What You Want at a Botox Appointment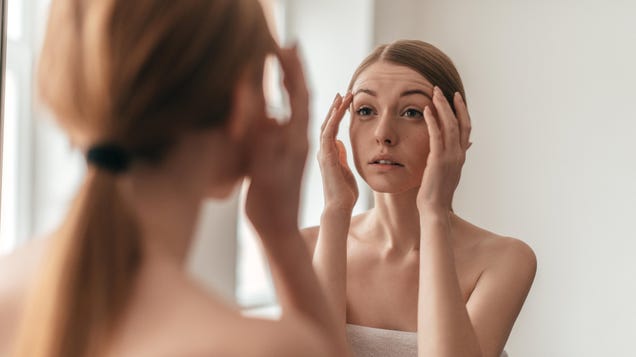 When you see someone with facial injectables you don't like, there's something you need to remember (besides the fact that your opinion on someone else's aesthetic enhancements isn't relevant): For everyone with exaggerated filler or too-frozen Botox you spot in the wild, there are dozens more people walking around…
---
25/25 - Use Dish Soap and/or a Garden Hose to Locate Leaks in an Air Mattress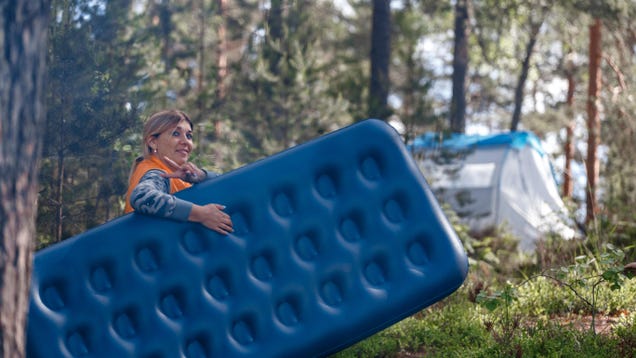 After years of sleeping on low-quality air mattresses, you finally decided to invest in a good one. Maybe it even has special features—like a built-in air pump, or being thicker.
---
Gizmodo
Items count = 25
1/25 - States With the Best (and Worst) Vaccination Rates in the U.S.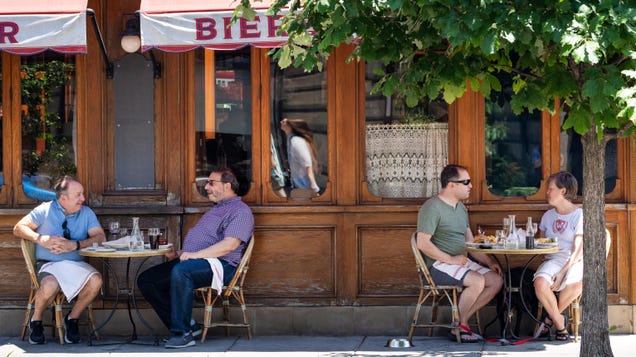 The U.S. covid-19 vaccination rate is currently 49.71%, ranked 22nd in the world, down from 18th place just last week. But which individual states are doing the best?

---
2/25 - Samsung's Massive Odyssey Neo G9 Is the New King of Gaming Monitors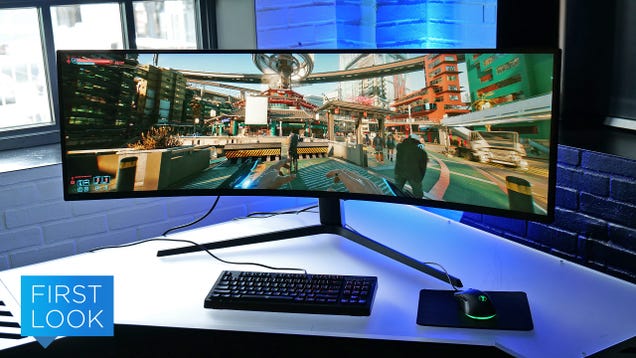 Samsung's been making gaming monitors for years now, but execs in the company's display division say last year's Odyssey G9 was its first flagship gaming monitor. Now there's a new Odyssey in town, and from what we've seen so far, it handily claims the gaming monitor crown.
---
3/25 - Update Your iPhone, iPad, and Mac Right Now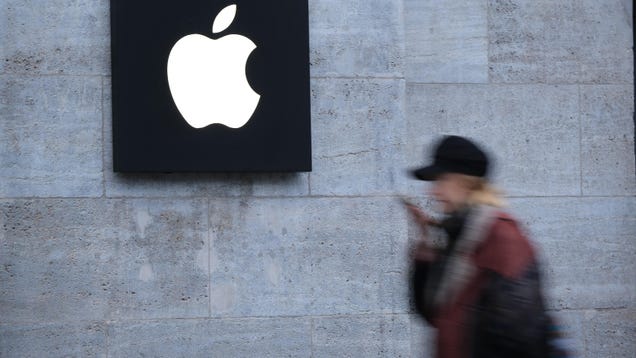 If you own an iPad, iPhone, or a Mac, you should definitely go update your device right now. Why? Because there are brand new patches out and you don't want to get hacked.
---
4/25 - Scott Snyder's New Amazon Deal Is Putting Creators First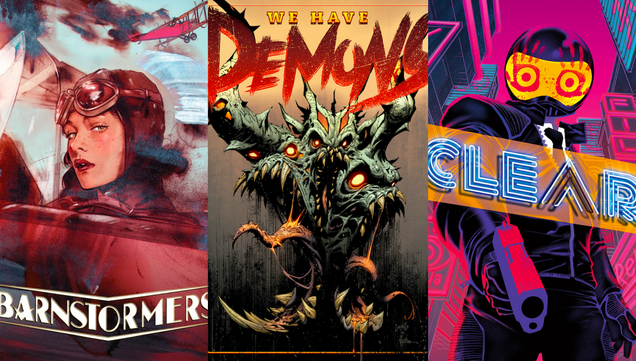 With entertainment companies digging deep into their pre-existing genre catalogs and also buying up new chunks of IP, many of the original creators of the source material that's adapted into big-budget films and series have seen their ideas take off without them. Working together with Amazon's ComiXology, writer Scott…
---
5/25 - Report: Cops Have Been Pressuring ShotSpotter to Alter Evidence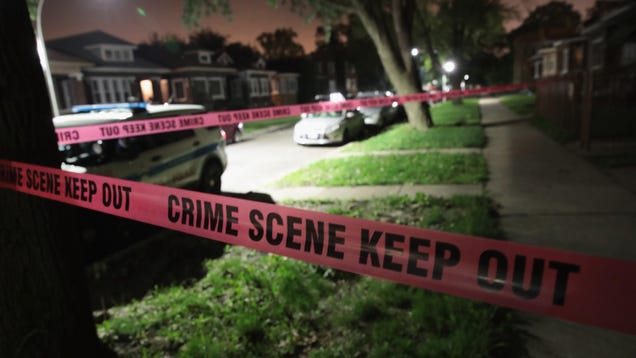 A new report from Motherboard suggests that, in multiple instances, police departments have exerted pressure on AI-driven gunfire detector firm ShotSpotter—pushing the company to alter evidence against specific suspects, often to bolster the legal cases against them.
---
6/25 - Tunnel Discovered With Aztec Carvings Will Be Reburied After Museum Loses Funding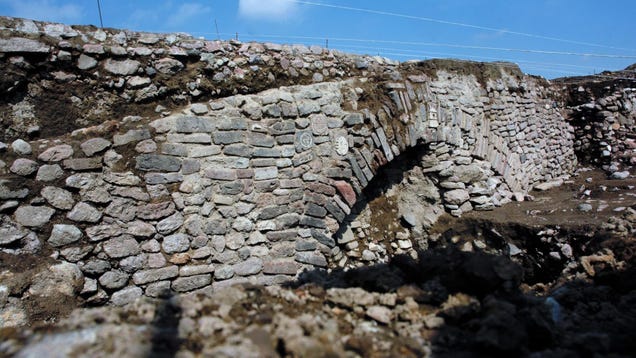 In October 2019, Mexican archaeologists found intriguing reliefs carved around a sluice gate of a 2.5-mile-long, 400-year-old tunnel under the outskirts of Mexico City. But now, the museum that orchestrated the dig says the archaeologists will need to cover up the amazing finds, as the museum lacks the funds to…
---
7/25 - Nokia Claims Its Newest Phone Is 'Life-Proof'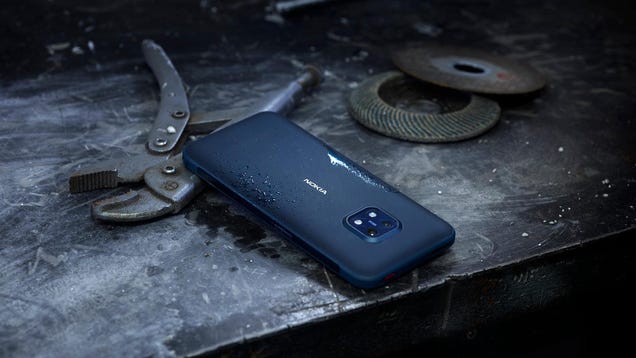 Nokia parent company HMD Global announced a huge Nokia phone revamp earlier this year, and now the company has officially announced that the first X-series Nokia phone is coming to the U.S. next month.
---
8/25 - Samsung Confirms: Better Foldables With Stylus Support Are Coming, but No New Galaxy Note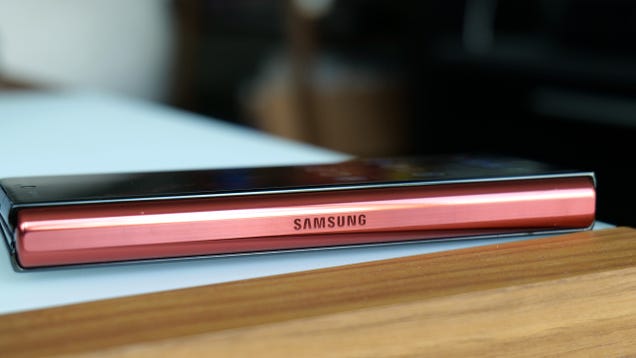 With a little over two weeks to go until Samsung's next big Unpacked Event, the company's president and head of mobile communications just published a new blog confirming details and features long rumored to be included in Samsung's next batch of foldable phones.
---
9/25 - Lego's New Marvel-Themed Minifigures Are a Highly Tempting Collectible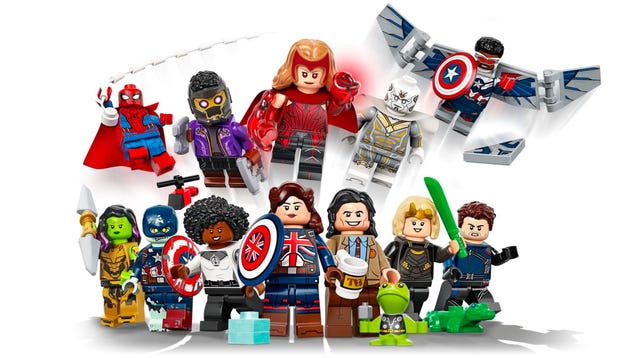 As Lego has struggled in recent years to keep new sets under wraps, rumors of an upcoming Marvel-themed minifigure collection have been circulating for months. Today those rumors were confirmed with Lego sharing the official details for its next collectible minifigures set featuring 12 new figures inspired by…
---
10/25 - Get Ready for Titanium iPhones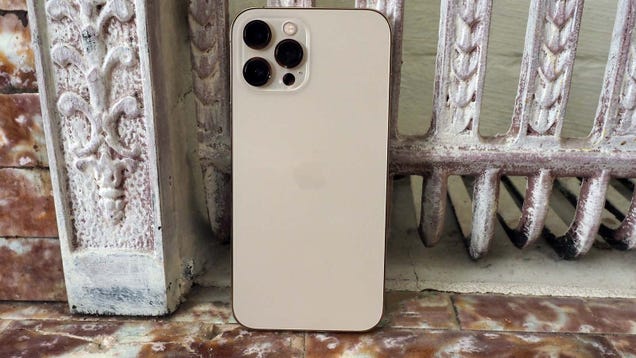 The iPhone 13 isn't even out yet, but rumor has it the iPhone 14 will bring some dramatic upgrades, including at least one high-end model with a chassis made of titanium alloy.
---
11/25 - QR Menu Codes Are Everywhere—and Tracking You More Than You Think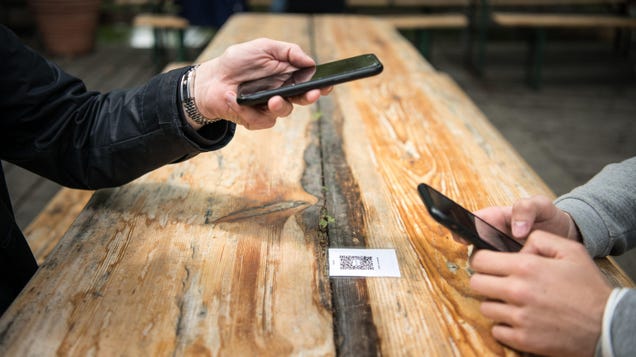 If you've returned to the restaurants and bars that have reopened in your neighborhood lately, you might have noticed a new addition to the post-quarantine decor: QR codes. Everywhere. And as they've become more ubiquitous on the dining scene, so has the quiet tracking and targeting that they do.
---
12/25 - The 10 Best 'Boring' Livestreams on YouTube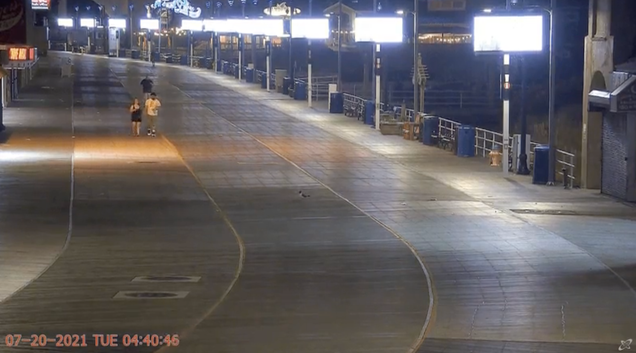 Do you feel like you've watched everything already? Nothing good on Netflix? Do you just want to zone out to something live halfway around the world? We've compiled a list of "boring" livestreams available on YouTube. They might be boring, but if you stare at them long enough, you might be surprised at what you find.
---
13/25 - SDCC 2021 Was Another Letdown, But Here's What You Missed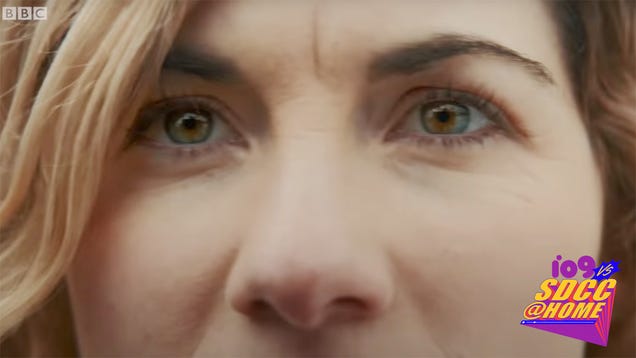 Another San Diego Comic-Con come and gone. But... did you even notice?

---
14/25 - The Suicide Squad's 'Harley Vision' Will Tap Into Birds of Prey's Flights of Fancy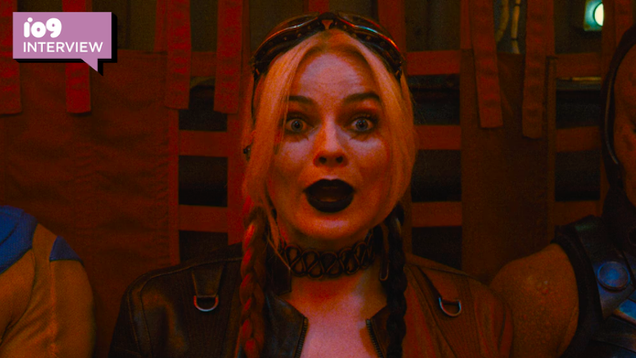 One of the small but interesting ways Cathy Yan's Birds of Prey was able to dig into Harley Quinn's interiority was by letting her insanity contour the film's reality in key moments—like when a violent interrogation by Black Mask suddenly became a twisted musical number entirely in her mind. While James Gunn's The…
---
15/25 - People Who Had Allergic Reaction to First Covid-19 Shot May Tolerate the Second Just Fine, Study Suggests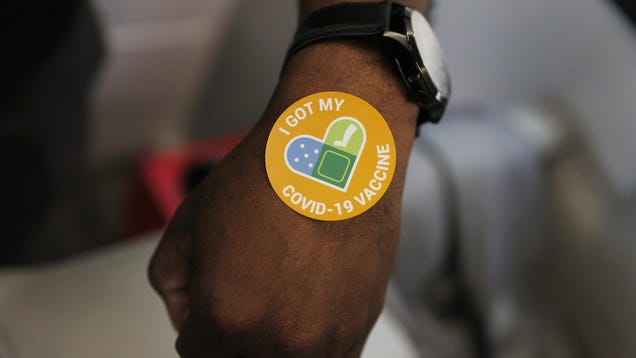 People who experienced a rare allergic reaction to the mRNA covid-19 vaccines may have less to worry about than feared, new research out Monday suggests. The study, which included several U.S. medical institutions, found that people who reported a reaction following their first dose were all able to safely take the…
---
16/25 - Bezos Says He'll Spend $2 Billion on a Lunar Lander in Exchange for a NASA Contract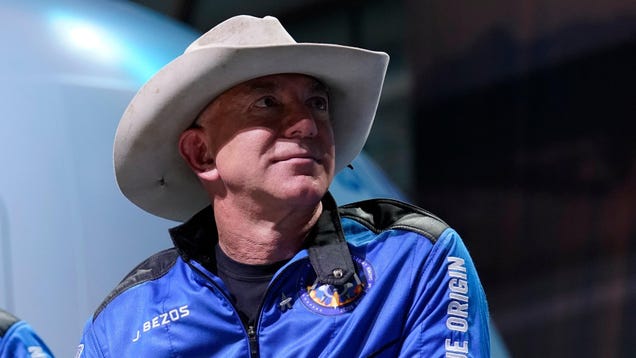 Jeff Bezos—the world's richest "astronaut" and sour grape—has written an open letter to NASA administrator Bill Nelson, saying Blue Origin will cover billions in NASA costs in exchange for a contract to build a lunar lander that will deliver astronauts to the Moon in 2024.

---
17/25 - Philip Morris Calls for UK Cigarette Ban (So Smokers Will Buy Its E-Cigarettes Instead)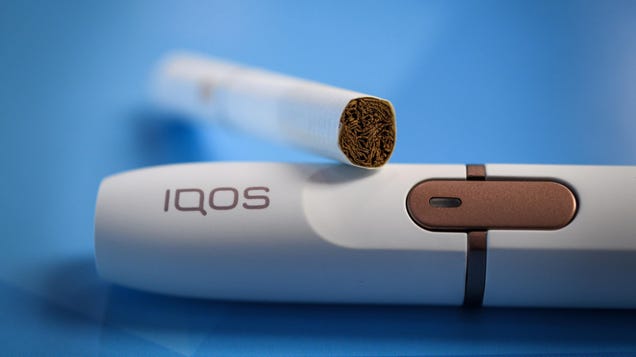 The CEO of one of the world's biggest tobacco brands, Philip Morris International (PMI), now says that it will stop selling cigarettes in the UK within a decade and regulators should ban them entirely—though there's a big, smelly caveat.
---
18/25 - Pollution Turns an Argentinian Lake Bright Pink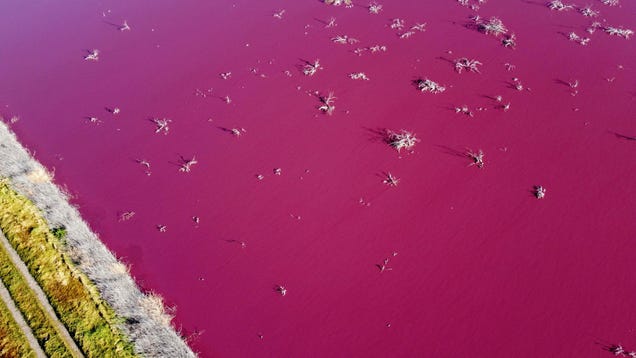 Corfo Lagoon, a body of water in the Patagonia region of Argentina, turned a deep and vibrant pink in what activists say is a disturbing sign of pollution in the area.
---
19/25 - Hail to the Deadites Pays Loving Tribute to Evil Dead's Biggest Fans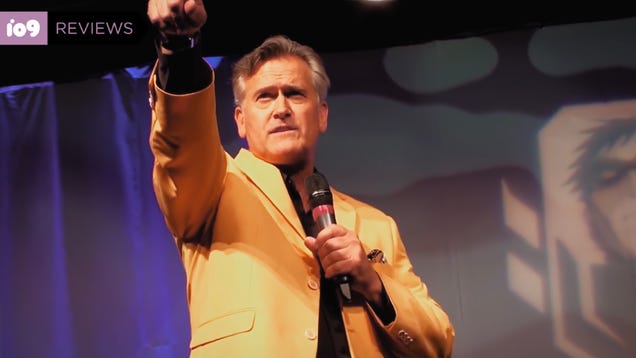 With a brand-new Evil Dead movie—the big-city tale of terror Evil Dead Rise—currently in the works for HBO Max, there's no better time to look back at the ever-popular horror series. It spawned a respectable remake a few years back but will forever be most beloved for the Sam Raimi-directed, Bruce Campbell-starring…
---
20/25 - The Lawyer Who Beat Chevron Has Been Found Guilty of Criminal Contempt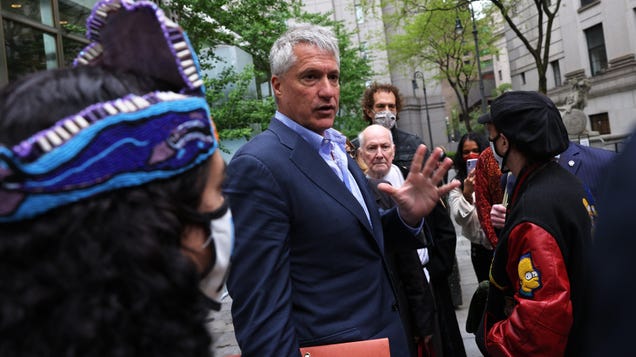 Steven Donziger, the lawyer who won a multibillion-dollar case against Chevron over pollution in the Ecuadorian Amazon and then faced unrelenting legal attacks from the oil company, has been found guilty of criminal contempt. The attorney, who has been on house arrest for two years, now faces up to six months in jail.…
---
21/25 - Citizen Wants to Pay You $25 an Hour to Be a Nightcrawler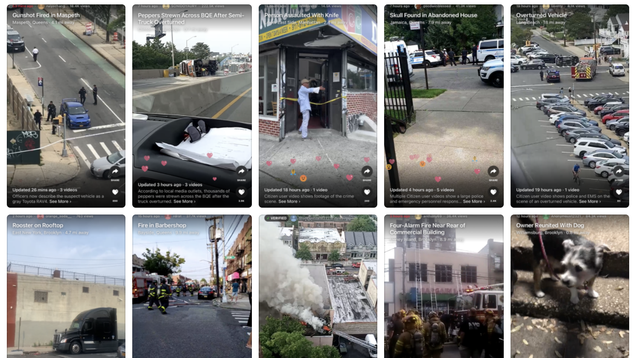 The vigilante app Citizen, your source for perusing footage of your neighbors' flaming homes and potentially deadly car accidents, is soliciting applications for users looking to livestream nearby emergencies. For $200-$250 a day, you can be the hero this city needs; alternatively, a tabloid fiend with a smartphone…
---
22/25 - A Solar Company Is Suing to Stop the U.S.'s First Big Offshore Wind Project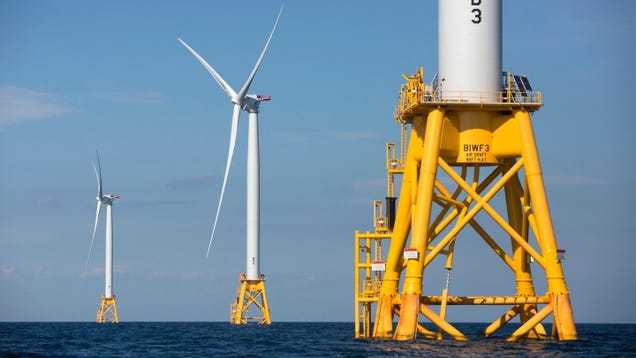 Here's a sentence I bet you thought you wouldn't read today: A solar energy company is suing the Department of Interior in an effort to stop the country's first major offshore wind farm. Last week, Allco Energy filed a lawsuit in Boston federal court accusing the DOI of improperly greenlighting the Vineyard Wind…
---
23/25 - Water Vapor Potentially Detected in the Atmosphere of Ganymede, Biggest Moon in the Solar System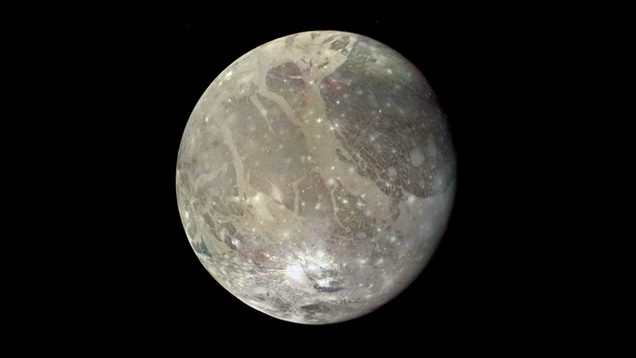 Observations taken 20 years apart by the Hubble Space Telescope suggest that water vapor is present in the atmosphere of Jupiter's icy moon Ganymede. The findings make the frigid moon an even more intriguing target in the search for extraterrestrial life.

---
24/25 - Black Widow's Coming to Digital, DVD, and Blu-ray Earlier Than Expected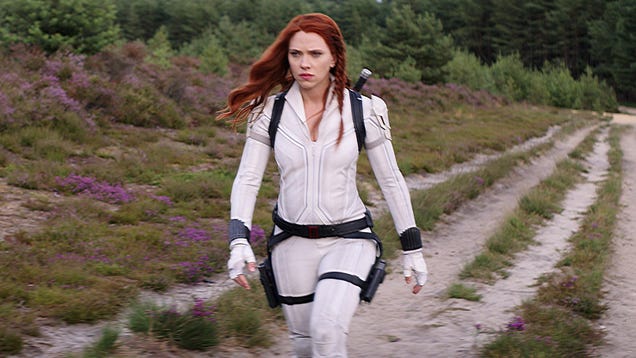 Amid concerns from theater owners about Black Widow's pandemic box office success, Marvel Studios is already moving forward with the movie's larger home release. MCU fans will be able to own digital and physical editions a little sooner than they think.
---
25/25 - How to Set Up Your Home Wifi Like a Complete Maniac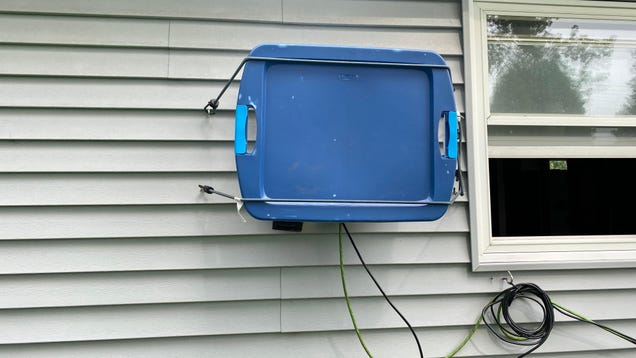 My house is currently being gutted and the place we're living in temporarily doesn't have internet or cable, so I've been working out of my shop space for about a month. Last week I was finishing an edit that had consumed most of my morning when the internet went out. I was editing in our CMS and hadn't saved…
---
Slashdot
Items count = 15
1/15 - Scientists Create One-Atom-Thin Magnet That Works At Room Temperature
Mogster shares a report from SciTechDaily: A one-atom-thin 2D magnet developed by Berkeley Lab and UC Berkeley could advance new applications in computing and electronics. The researchers synthesized the new 2D magnet -- called a cobalt-doped van der Waals zinc-oxide magnet -- from a solution of graphene oxide, zinc, and cobalt. The new material -- which can be bent into almost any shape without breaking, and is a million times thinner than a sheet of paper -- could help advance the application of spin electronics or spintronics, a new technology that uses the orientation of an electron's spin rather than its charge to encode data. And unlike previous 2D magnets, which lose their magnetism at room temperature or above, the researchers found that the new 2D magnet not only works at room temperature but also at 100 degrees Celsius (212 degrees Fahrenheit).
Read more of this story at Slashdot.
---
2/15 - Bezos Offers To Cover $2 Billion In NASA Costs In Exchange For Astronaut Lunar Lander Contract
Blue Origin founder Jeff Bezos on Monday offered to cover billions of dollars of NASA costs in exchange for a contract to build a lunar lander to land astronauts on the moon. CNBC reports: Bezos said Blue Origin would waive all payments up to $2 billion from the National Aeronautics and Space Administration in the current and next two government fiscal years. Blue Origin would also fund its own pathfinder mission to low-Earth orbit, according to Bezos. In return, the company requested a fixed-priced contract from the government agency. "This offer is not a deferral, but is an outright and permanent waiver of those payments. This offer provides time for government appropriation actions to catch up," Bezos said in an open letter to NASA Administrator Bill Nelson. NASA in April awarded Elon Musk's SpaceX with a sole $2.89 billion contract to build the next crewed lunar lander under its Human Landing Systems program. Before selecting the winner of the contest, NASA gave 10-month study contracts to SpaceX, Blue Origin and Dynetics to begin work on lunar landers. "Instead of this single source approach, NASA should embrace its original strategy of competition," Bezos said. "Without competition, a short time into the contract, NASA will find itself with limited options as it attempts to negotiate missed deadlines, design changes, and cost overruns."
Read more of this story at Slashdot.
---
3/15 - 'Record-Shattering' Heat Becoming Much More Likely, Says Climate Study
An anonymous reader quotes a report from The Guardian: Record-shattering" heatwaves, even worse than the one that recently hit north-west America, are set to become much more likely in future, according to research. The study is a stark new warning on the rapidly escalating risks the climate emergency poses to lives. The research found that highly populated regions in North America, Europe and China were where the record-shattering extremes are most likely to occur. One illustrative heatwave produced by the computer models used in the study showed some locations in mid-northern America having temperatures 18C higher than average. The new computing modeling study [...] looked for the first time at the highest margins by which week-long heatwave records could be broken in future. It found that heatwaves that smash previous records by roughly 5C would become two to seven times more likely in the next three decades and three to 21 times more likely from 2051-2080, unless carbon emissions are immediately slashed. Such extreme heatwaves are all but impossible without global heating. The vulnerability of North America, Europe and China was striking, said Erich Fischer, at ETH Zurich in Switzerland, who led the research. "Here we see the largest jumps in record-shattering events. This is really quite worrying," he added. "Many places have by far not seen anything close to what's possible, even in present-day conditions, because only looking at the past record is really dangerous." The study also showed that record-shattering events could come in sharp bursts, rather than gradually becoming more frequent. "That is really concerning," Fischer said: "Planning for heatwaves that get 0.1C more intense every two or three years would still be very worrying, but it would be much easier to prepare for." The new research, published in the journal Nature Climate Change, concluded: "Record-shattering extremes are [currently] very rare but their expected probability increases rapidly in the coming three decades." It found the rate of global heating was critical in increasing the risk, rather than simply the global temperature reached. This indicates that sharp cuts in emissions are needed as soon as possible, rather than emissions continuing and being sucked back out of the atmosphere at a later date. The scientists used a scenario in which carbon emissions are not reduced, which some experts have argued is unrealistic, given that some climate action is being taken. However, global emissions are not yet falling, bar the blip caused by the coronavirus pandemic, and the researchers argue the scenario remains relevant until CO2 emissions are consistently falling.
Read more of this story at Slashdot.
---
4/15 - Is Your Phone Infected With Pegasus?
Fossbytes has an article detailing how you can check to see if your mobile device is infected with the "Pegasus" spyware. What's Pegasus you ask? It's phone-penetrating spy software developed by NSO Group and sold to governments to target journalists and activists around the world. The CEO of NSO Group says law-abiding citizens have "nothing to be afraid of," but that doesn't help us sleep any better. Here's how to check if your device has been compromised (heads up: it's a bit of a technical and lengthy process): First off, you'll need to create an encrypted backup and transfer it to either a Mac or PC. You can also do this on Linux instead, but you'll have to install libimobiledevice beforehand for that. Once the phone backup is transferred, you need to download Python 3.6 (or newer) on your system -- if you don't have it already. Here's how you can install the same for Windows, macOS, and Linux. After that, go through Amnesty's manual to install MVT correctly on your system. Installing MVT will give you new utilities (mvt-ios and mvt-android) that you can use in the Python command line. Now, let's go through the steps for detecting Pegasus on an iPhone backup using MVT. First of all, you have to decrypt your data backup. To do that, you'll need to enter the following instruction format while replacing the placeholder text (marked with a forward slash) with your custom path: "mvt-ios decrypt-backup -p password -d /decrypted /backup". Note: Replace "/decrypted" with the directory where you want to store the decrypted backup and "/backup" with the directory where your encrypted backup is located. Now, we will run a scan on the decrypted backup, referencing it with the latest IOCs (possible signs of Pegasus spyware), and store the result in an output folder. To do this, first, download the newest IOCs from here (use the folder with the latest timestamp). Then, enter the instruction format as given below with your custom directory path: "mvt-ios check-backup -o /output -i /pegasus.stix2 /backup". Note: Replace "/output" with the directory where you want to store the scan result, "/backup" with the path where your decrypted backup is stored, and "/pegasus.stix2" with the path where you downloaded the latest IOCs. After the scan completion, MVT will generate JSON files in the specified output folder. If there is a JSON file with the suffix "_detected," then that means your iPhone data is most likely Pegasus-infected. However, the IOCs are regularly updated by Amnesty's team as they develop a better understanding of how Pegasus operates. So, you might want to keep running scans as the IOCs are updated to make sure there are no false positives.
Read more of this story at Slashdot.
---
5/15 - Amazon Denies Report of Accepting Bitcoin As Payment
Amazon on Monday denied a media report saying the e-commerce giant was looking to accept bitcoin payments by the end of the year. Reuters reports: The report from London's City A.M. newspaper, citing an unnamed "insider," sent the world's biggest cryptocurrency up as much as 14.5% before it trimmed gains to last trade 6% higher at $37,684.04. "Notwithstanding our interest in the space, the speculation that has ensued around our specific plans for cryptocurrencies is not true," said a spokesperson from Amazon. "We remain focused on exploring what this could look like for customers shopping on Amazon." The company on July 22 posted a job opening for a digital currency and blockchain product lead. In a statement to Ars Technica, the Amazon spokesperson added: "We're inspired by the innovation happening in the cryptocurrency space and are exploring what this could look like on Amazon. We believe the future will be built on new technologies that enable modern, fast, and inexpensive payments, and hope to bring that future to Amazon customers as soon as possible."
Read more of this story at Slashdot.
---
6/15 - Olympics Broadcaster Announces His Computer Password on Live TV
In what is, at least so far, the biggest cybersecurity blunder of the Tokyo Olympics, an Italian TV announcer did not realize he was on air when he asked the password for his computer. Motherboard reports: "Do you know the password for the computer in this commentator booth?" he asked during the broadcast of the Turkey-China volleyball game, apparently not realizing he was still on air. "It was too hard to call the password Pippo? Pippo, Pluto or Topolino?" he complained, referring to the Italian names for Goofy, Pluto and Mickey Mouse. The snafu was immortalized in a video posted on Twitter by cybersecurity associate professor Stefano Zanero, who works at the Polytechnic University of Milan. A source who works at Eurosport, the channel which was broadcasting the volleyball game, confirmed that the video is authentic. A colleague of the announcer can be heard in the background saying the password depends on the Olympics organizers, and asking the announcer if it's on a paper or post it close-by. Turns out the password was "Booth.03" after the number of the commentator's booth. "Even the dot to make it more complicated, as if it was NASA's computer," he said on the air. "Next time they will even put a semicolon." "Ma porca miseria," he concluded, using a popular italian swearing that literally means "pork's misery" but is more accurately translated to "for god's sake."
Read more of this story at Slashdot.
---
7/15 - Tether Executives Said To Face Criminal Probe Into Bank Fraud
An anonymous reader quotes a report from Bloomberg: A U.S. probe into Tether is homing in on whether executives behind the digital token committed bank fraud, a potential criminal case that would have broad implications for the cryptocurrency market. Tether's pivotal role in the crypto ecosystem is now well known because the token is widely used to trade Bitcoin. But the Justice Department investigation is focused on conduct that occurred years ago, when Tether was in its more nascent stages. Specifically, federal prosecutors are scrutinizing whether Tether concealed from banks that transactions were linked to crypto [...]. Criminal charges would mark one of the most significant developments in the U.S. government's crackdown on virtual currencies. That's because Tether is by far the most popular stablecoin -- tokens designed to be immune to wild price swings, making them ideal for buying and selling more volatile coins. The token's importance to the market is clear: Tethers in circulation are worth about $62 billion and they underpin more than half of all Bitcoin trades. Federal prosecutors have been circling Tether since at least 2018. In recent months, they sent letters to individuals alerting them that they're targets of the investigation, one of the people said. The notices signal that a decision on whether to bring a case could be made soon, with senior Justice Department officials ultimately determining whether charges are warranted. A hallmark of Tether is that its creators have said each token is backed by one U.S. dollar, either through actual money or holdings that include commercial paper, corporate bonds and precious metals. That has triggered concerns that if lots of traders sold stable coins all at once, there could be a run on assets backstopping the tokens. Fitch Ratings has warned that such a scenario could destabilize short-term credit markets. In the course of its years-long investigation, the Justice Department has examined whether traders used Tether tokens to illegally drive up Bitcoin during an epic rally for cryptocurrencies in 2017. While it's unclear whether Tether the company was a target of that earlier review, the current focus on bank fraud suggests prosecutors may have moved on from pursuing a case tied to market manipulation. [...] Tether has already drawn the ire of regulators. In February, Bitfinex and several Tether affiliates agreed to pay $18.5 million to settle claims from New York Attorney General Letitia James that the firms hid losses and lied that each token was supported by one U.S. dollar. The companies had no access to banking in 2017, making it impossible that they had reserves backing the tokens, James said. The firms settled without admitting or denying the allegations.
Read more of this story at Slashdot.
---
8/15 - Google Updates Timeline For Unpopular Privacy Sandbox, Which Will Kill Third-Party Cookies In Chrome By 2023
Google has updated the schedule for its introduction of "Privacy Sandbox" browser technology and the phasing out of third-party cookies. The Register reports: The new timeline has split the bundle of technologies in the Privacy Sandbox into five phases: discussion, testing, implementation in Chrome (called "Ready for adoption"), Transition State 1 during which Chrome will "monitor adoption and feedback" and then the next stage that involves winding down support for third-party cookies over a three-month period finishing "late 2023." Although "late 2023" might sound a long way off, the timeline has revealed that "discussion" of the contentious FLoC (Federated Learning of Cohorts) is planned to end in Q3 2021 -- just a couple of months away -- and that discussion for First Party Sets, rejected by the W3C Technical Architecture Group as "harmful to the web in its current form," is scheduled to end around mid-November. Google said that "extended discussions and testing stages often produce better, more complete solutions, and the timeline for testing and ready for adoption of use cases might change accordingly," so the dates are not set in stone. There is no suggestion that any of the proposals will be withdrawn; the company appears to believe it can alleviate concerns by tweaking rather than abandoning its proposals. Discussion of the various pieces is set to take place in the W3C Web Incubator Community Group (WICG), though at a FLEDGE WICG Call last week, Google's Michael Kleber, tech lead for Privacy Sandbox, suggested that the W3C would not be deciding which technologies are implemented, at least in the context of FLEDGE (formerly TURTLEDOVE), which enables auctions for personalized ads in a more private manner than today. FLEDGE is competing for attention with the Microsoft-devised PARAKEET and MaCAW. Asked by Julien Delhommeau, staff system architect at adtech company Xandr, if the WICG would get a say in whether FLEDGE or PARAKEET/MaCAW would be adopted, Kleber said: "The W3C doesn't get to be the boss of anyone, the decisions are going to be made at each of the browsers. The goal isn't to have one winner and everyone else losing -- the goal of W3C is to put out a bunch of ideas, understand the positives of each, and come to a chimera that has the most necessary features. Every browser seems to want convergence, long term, so figuring out how to make convergence happen is important." [...] According to Kleber, when asked if personalized advertising could be removed from the web, he said "while most of the sites in the world would lose 50-70 per cent of their revenue in the alternative you're advocating for, Google is not one of them." He made this claim on the basis that "Google makes most of its money from the ads that appear on Google Search," which do not require tracking technology.
Read more of this story at Slashdot.
---
9/15 - Fauci Wants To Make Vaccines for the Next Pandemic Before It Hits
If funded, a government program costing several billion dollars could develop "prototype" vaccines to protect against 20 families of viruses. From a report: In one sense, the world got lucky with the new coronavirus. By sheer chance, scientists just happened to have spent years studying coronaviruses, developing exactly the tools needed to make Covid vaccines as soon as the virus's genetic sequence was published. But what will happen if the next pandemic comes from a virus that causes Lassa fever, or from the Sudan strain of Ebola, or from a Nipah virus? Dr. Anthony S. Fauci, director of the National Institute of Allergy and Infectious Diseases, is promoting an ambitious and expensive plan to prepare for such nightmare scenarios. It would cost "a few billion dollars" a year, take five years for the first crop of results and engage a huge cadre of scientists, he said. The idea is to make "prototype" vaccines to protect against viruses from about 20 families that might spark a new pandemic. Using research tools that proved successful for Covid-19, researchers would uncover the molecular structure of each virus, learn where antibodies must strike it, and how to prod the body into making exactly those antibodies. âoeIf we get the funding, which I believe we will, it likely will start in 2022,â Dr. Fauci said, adding that he has been promoting the idea âoein discussions with the White House and others.â Dr. Francis Collins, director of the National Institutes of Health, also thought it likely that the necessary funds would be allocated, calling the project "compelling." "As we begin to contemplate a successful end to the Covid-19 pandemic, we must not shift back into complacency," Dr. Collins said. Much of the financial support would come from Dr. Fauci's institute, but a project of this scope would require additional funds that would have to be allocated by Congress. This year's budget for the infectious diseases institute is a little over $6 billion. Dr. Fauci did not specify how much additional money would be needed. If surveillance networks detected a new virus spilling over from animals into people, the logic goes, scientists could stop it by immunizing people in the outbreak by quickly manufacturing the prototype vaccine. And if the virus spread before the world realized what was happening, the prototype vaccines could be deployed more widely.
Read more of this story at Slashdot.
---
10/15 - Japan Pitches 'Society 5.0' To Keep Its Edge In Tech and Science
The Cabinet Office of Japan is co-hosting an event dedicated to "Society 5.0," a future society the government believes Japan should aspire to. Defined by the Cabinet Office as "a human-centered society [helped] by a system that highly integrates cyberspace and physical space," Society 5.0 is a concept intended to broaden the discussion of innovation from science and technology to all of socioeconomic activity. Nikkei Asia Review reports: The government has also established multiple large-scale programs to encourage companies, involved in everything from health care and mobility to energy, to invest in research and development, not only at the level of pure technology but also to bring it to a pilot level. The exhibition includes some achievements from these programs, including Cyberdyne's HAL, standing for "hybrid assistive limb," which the company claims to be the world's first "wearable cyborg." A HAL exoskeleton autonomously walks on a treadmill at the venue. When worn on a leg, HAL can read faint signals sent to muscles from the brain thanks to electrodes attached to the wearer's skin, determining the wearer's desired movements. "Even if your nerves are not connected at first, they gradually recover through the wearing of HAL, and you can eventually move your own body parts without wearing it," said a person from Cyberdyne. SkyDrive's "flying car" also attracts the attention of visitors, who can observe a full-scale model of the SD-03, which performed the first successful public manned flights of a flying car in Japan in August 2020. Co-founded by former Toyota Motor engineer Tomohiro Fukuzawa, the startup plans to offer commercial mobility service during Expo 2025, to be held in Osaka. "It is as if we are traveling to the future," said Shinji Inoue, a minister of state who heads science and technology policy, when he visited the exhibition last week. Asked by reporters how to make these cutting-edge tools an everyday reality, Inoue spoke of a need to deregulate the market when it comes to obtaining operating permits for such items. Indeed, the government acknowledges challenges in keeping up with the country's capabilities in implementing scientific progress. Digitalization initiatives, the premise for achieving Society 5.0, "could not sufficiently create new business models through data collaboration, like what we see in other countries," said a report from the Cabinet Office analyzing the previous five-year plan through fiscal 2020. Instead, the initiatives aimed at improving the efficiency of existing operations, failing to drive innovation.
Read more of this story at Slashdot.
---
11/15 - Police Are Telling ShotSpotter To Alter Evidence From Gunshot-Detecting AI
An anonymous reader quotes a report from Motherboard: On May 31 last year, 25-year-old Safarain Herring was shot in the head and dropped off at St. Bernard Hospital in Chicago by a man named Michael Williams. He died two days later. Chicago police eventually arrested the 64-year-old Williams and charged him with murder (Williams maintains that Herring was hit in a drive-by shooting). A key piece of evidence in the case is video surveillance footage showing Williams' car stopped on the 6300 block of South Stony Island Avenue at 11:46 p.m. - the time and location where police say they know Herring was shot. How did they know that's where the shooting happened? Police said ShotSpotter, a surveillance system that uses hidden microphone sensors to detect the sound and location of gunshots, generated an alert for that time and place. Except that's not entirely true, according to recent court filings. That night, 19 ShotSpotter sensors detected a percussive sound at 11:46 p.m. and determined the location to be 5700 South Lake Shore Drive - a mile away from the site where prosecutors say Williams committed the murder, according to a motion filed by Williams' public defender. The company's algorithms initially classified the sound as a firework. That weekend had seen widespread protests in Chicago in response to George Floyd's murder, and some of those protesting lit fireworks. But after the 11:46 p.m. alert came in, a ShotSpotter analyst manually overrode the algorithms and "reclassified" the sound as a gunshot. Then, months later and after "post-processing," another ShotSpotter analyst changed the alert's coordinates to a location on South Stony Island Drive near where Williams' car was seen on camera. "Through this human-involved method, the ShotSpotter output in this case was dramatically transformed from data that did not support criminal charges of any kind to data that now forms the centerpiece of the prosecution's murder case against Mr. Williams," the public defender wrote in the motion. The document is what's known as a Frye motion - a request for a judge to examine and rule on whether a particular forensic method is scientifically valid enough to be entered as evidence. Rather than defend ShotSpotter's technology and its employees' actions in a Frye hearing, the prosecutors withdrew all ShotSpotter evidence against Williams. The case isn't an anomaly, and the pattern it represents could have huge ramifications for ShotSpotter in Chicago, where the technology generates an average of 21,000 alerts each year. The technology is also currently in use in more than 100 cities. Motherboard's review of court documents from the Williams case and other trials in Chicago and New York State, including testimony from ShotSpotter's favored expert witness, suggests that the company's analysts frequently modify alerts at the request of police departments - some of which appear to be grasping for evidence that supports their narrative of events.
Read more of this story at Slashdot.
---
12/15 - Internal Documents Reveal NSA Cafeteria Sucks
An anonymous reader writes: As reported by Motherboard, Emily Crose, a FOIA researcher, obtained emailed complaints showing how life at the NSA can be incredibly mundane:"The cafe menu items and pricing are out of control! Weighing the food to get more money, the scales are not properly adjusted, ripping us off. They stopped serving fried eggs at the OPS1 breakfast bar because it's faster and cheaper to get them. Now if you go to the grill the price is inflated. What's the difference between the grilled chicken at the grill and the grilled chick at the chicken shack?" A person who used to work in the intelligence community told that they could confirm that the NSA cafeteria is "depressingly bad." "Maybe not the worst cafeteria I've ever eaten in but worse than the time I ate at US run military base mess hall," they said, asking to remain anonymous.
Read more of this story at Slashdot.
---
13/15 - Consumer Losses Top $500 Million Due To Covid-Related Fraud
Consumer losses due to Covid-related fraud top $500 million, according to data from the Federal Trade Commission. From a report: The agency has received more than 558,000 complaints from consumers related to the pandemic since the start of 2020. About 60% of the complaints were associated with fraud, citing an aggregate loss of $501 million through July 22. The typical person lost about $370, according to the agency. "Scammers always take advantage of disasters, manmade or natural," said Susan Grant, director of consumer protection and privacy at the Consumer Federation of America, an advocacy group. Criminals have used multiple avenues to steal money from unsuspecting Americans, including fraud related to online shopping, travel and government stimulus funds during the pandemic, according to federal data.
Read more of this story at Slashdot.
---
14/15 - Citizen is Now Paying New Yorkers To Livestream Crimes
Citizen, otherwise known as "the worst kind of hyperlocal app ever created," is now willing to pay people to livestream crimes around New York City. The company is reportedly hiring people in the Big Apple at a starting rate of $25 per hour to run around the city and start streaming crimes to the web in real-time. From a report: The exact nature of these hires -- including their very existence -- is being kept mostly quiet by Citizen. Any public-facing recruiting for these positions is being done on the DL; one post on JournalismJobs.com from last week sought "field team members" to work for "a tech company with user-generated content." "You will be live-streaming from your phone straight to the app, covering the event as news," the job posting read. Citizen's name was not included anywhere in the now-deleted posting, according to the New York Post. The company does not post these positions on its website, either.
Read more of this story at Slashdot.
---
15/15 - NASA Taps SpaceX Falcon Heavy Rocket To Launch Jupiter Moon Mission
Jupiter's unusual icy moon Europa may be one of the best spots in the solar system to check for signs of alien life. But first we have to get there. NASA's Europa Clipper spacecraft will get a boost in the right direction from a SpaceX Falcon Heavy, one of the most powerful rockets ever built. From a report: NASA announced Friday that it has selected SpaceX to provide the launch services for the Jupiter moon mission. The launch is scheduled for October 2024 from the Kennedy Space Center in Florida. The contract is worth about $178 million. Europa Clipper will try to determine if the moon could possibly host life. "Key mission objectives are to produce high-resolution images of Europa's surface, determine its composition, look for signs of recent or ongoing geological activity, measure the thickness of the moon's icy shell, search for subsurface lakes, and determine the depth and salinity of Europa's ocean," said NASA. SpaceX has been working with NASA on many fronts, including carrying astronauts to and from the International Space Station, delivering cargo to the ISS and developing a human landing system to return astronauts to the moon through the Artemis program.
Read more of this story at Slashdot.
---
Hacker News
Items count = 30
1/30 - Element raises $30M to boost Matrix
---
2/30 - It's Not a Self-Driving Car Unless You Can Sleep in It
---
3/30 - Candide – Identify Plants with a Photo
---
4/30 - Mammals dream about the world they are about to experience before they are born
---
5/30 - The Insecurity Industry
---
6/30 - Columbo: An Origin Story
---
7/30 - Collision Detection Is Hard: The Story of Alf
---
8/30 - What time-weighted averages are and why you should care
---
9/30 - Intel to build Qualcomm chips, aims to catch foundry rivals by 2025
---
10/30 - Backyard Roller Coasters
---
11/30 - Why the Substack hype is much ado about very little
---
12/30 - Debian for Mobile
---
13/30 - Bitmovin (YC S15) Is Hiring a Chief of Staff
---
14/30 - The First Atomic Bomb Created This 'Forbidden' Quasicrystal
---
15/30 - Autofill in password managers can allow login credentials to be stolen
---
16/30 - Crossing an entire country in a straight line
---
17/30 - Digitize MiniDV Tapes with Linux
---
18/30 - Ask HN: How did you establish and maintain relationships with your first users?
---
19/30 - Jeanne Calment's 122-year old longevity record may be fake (2018)
---
20/30 - APSE – A Personal Search Engine
---
21/30 - Intel's Process Roadmap to 2025: with 4nm, 3nm, 20A and 18A?
---
22/30 - For developers, Apple's Safari is crap and outdated
---
23/30 - Differences in Semiconductor Soft Errors Caused by Cosmic-Ray Muons and Neutrons
---
24/30 - Index machine: an open source pick and place machine
---
25/30 - Launch HN: InstaKin (YC S21) - Help immigrants to manage tasks in home countries
---
26/30 - Terracotta: Serverless GeoTiff Tile Server
---
27/30 - Counterfactuals are not causality
---
28/30 - Hastening Linux process cleanup with process_mrelease
---
29/30 - About the security content of iOS 14.7.1 and iPadOS 14.7.1
---
30/30 - Euthanasia Coaster
---